Children's Beds: Making Bedtime FUN!
Good sleep is of course essential for everyone but it is especially important for children, whose brains and bodies are still developing. It isn't always easy to make children understand this fact, as any parent will be well aware. One thing that can really help in establishing a proper bedtime and sleep routine for youngsters is providing them with a bed that they'll actually enjoy going to!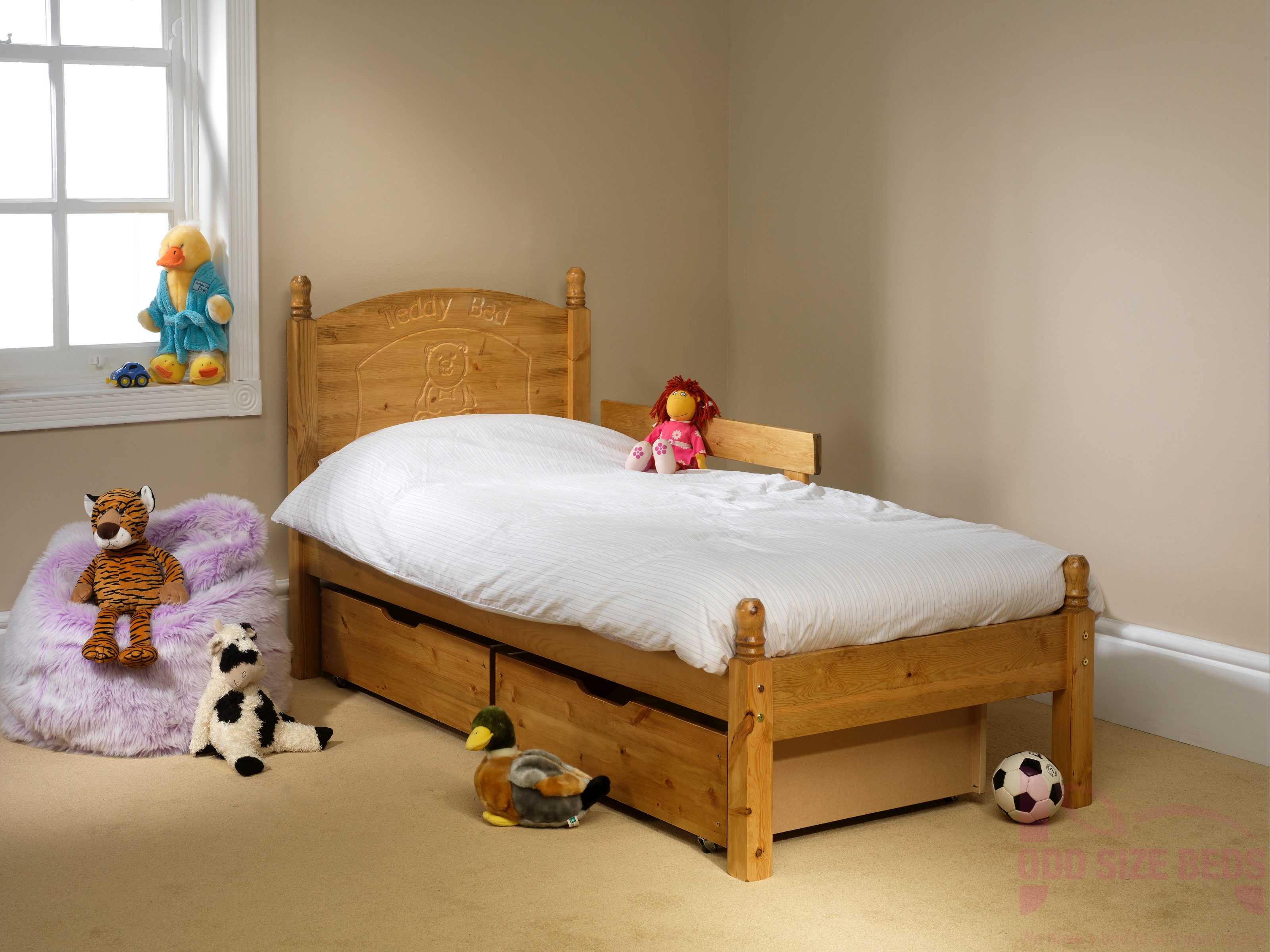 Here at Odd Size Beds, we stock an eclectic selection of beds designed especially for children. Like all of the beds and mattresses we supply, our children's beds are supplied made-to-measure, so you can choose exactly the size you require to suit your child and their bedroom. Our collection of children's beds includes:
This complete set starts with a sturdy platform base which can be supplied in a wide range of colour and fabric options. For a small extra charge, you can upgrade this base with handy storage drawer options before completing the look with any of our exciting headboards. On top of this base sits a soft yet strong open coil mattress which boasts generous layers of quality filling and enhanced edge support. The mattress is finished with a deep-quilted and stitch-bonded covering.
This lovely bed frame is crafted from a combination of MDF and Scandinavian pine in your choice of Pink, White or Blue colour options. If this is to be your child's first bed and they are still quite young, our optional guard rail will give you extra peace of mind that they are sleeping safely. Solid wooden slats make this bed frame particularly resilient to bouncing! Complete the Rainbow bed with any of our wide selection of children's mattresses.
Lovingly crafted with turned legs, these children's beds feature a headboard emblazoned with either a football or teddy bear motif. This can be inscribed with your child's name or any other text you desire. Best of all, the headboard is easily reversible should you wish to use the bed for another child in the future. This bed comes complete with a single guard rail which can be rapidly attached and removed at either side of the bed.
Find out more details about our range of children's beds and mattresses on the Odd Size Beds website. Sweet dreams!